Finding the Best Brunch in Downey might seem like a difficult task, but Bastards Canteen is the place to go where you can find some of our customer favorite exclusive Brunch recipes found on our menu every Saturday and Sunday from open to 2pm. Don't forget our freshly prepared bottomless Mimosas to enjoy the food with. Below are 3 of our fan favorite items found on our Brunch Menu!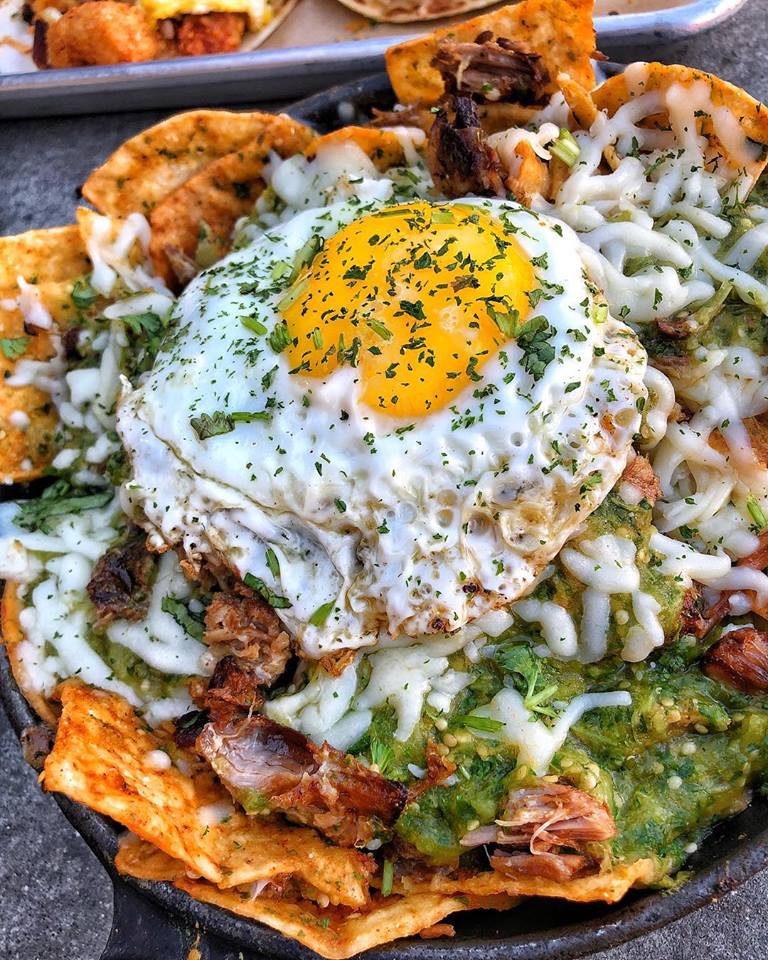 Our famous OD Green Chilaquiles, fresh tortilla chips smothered in home made green salsa until tender, topped with hickory smoked pulled pork, melted mozzarella cheese, and a sunny side up fried egg.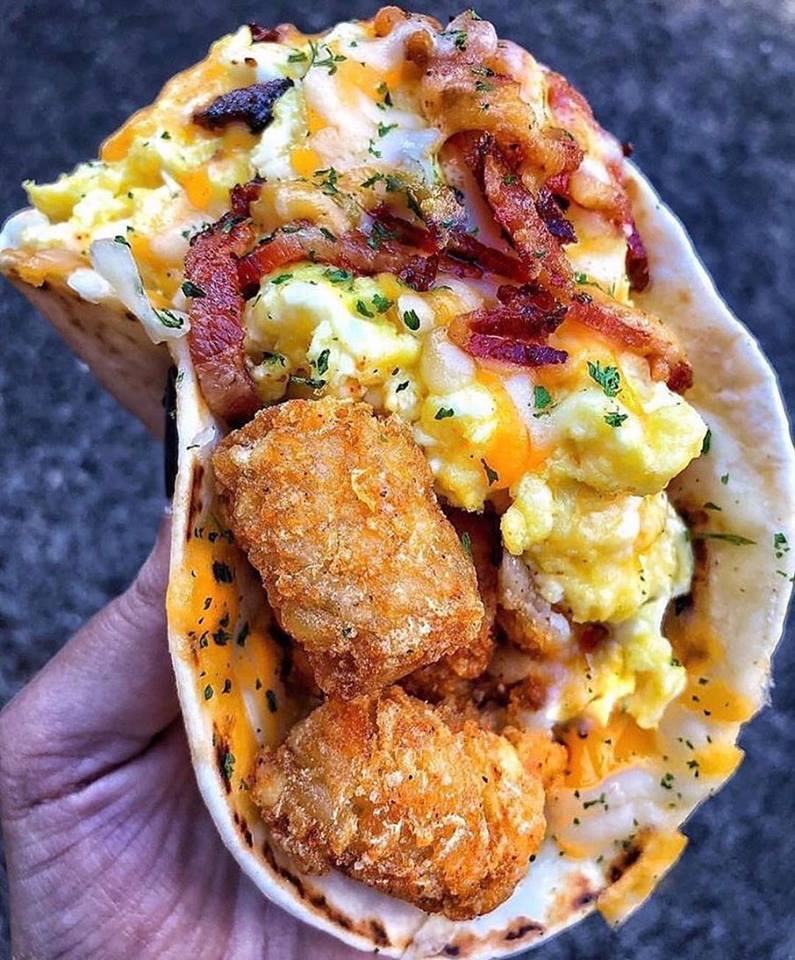 Our popular Loaded Breakfast Tacos, 2 home made flour tortillas, scrambled eggs, crispy bacon, cheddar, an tater tots.  Served with a side of freshly made tortilla chips and salsa.
Our classic Homestyle Breakfast, 2 eggs any style served with bacon, crispy tater tots, and french toast.