This establishment is named in respect of those who have served in the finest infantry unit of the United States Marines Corps, 2nd Battalion 4th Marines nicknamed "Magnificent Bastards", and for the courageous Corpsman of the United States Navy who care, or have cared for them. Semper Fi.
Get Directions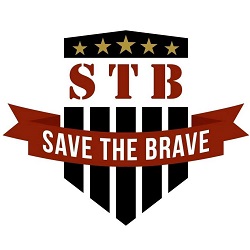 Proud Sponsor of
Save The Brave
Save the Brave is a nonprofit organization devoted to providing companionship and stress management tools. Their programs address psychological, emotional, spiritual and relationship challenges experienced during all stages of deployment.  Save The Brave help veterans rebuild the connectivity of the mind, body, relationships and create new support networks.
Save The Brave connect Veterans with their communities and collaborates with benefit providers, so that Veterans can receive the physical, mental as well as financial assistance that may be required. For more info visit. www.savethebrave.org
EXCLUSIVE COMPANY MEETINGS CATERED TO YOUR NEEDS AFFORDABLE CATERING DONE RIGHT!
Have your next event catered by us, check out our CATERING MENU!